The Client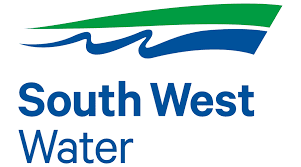 South West Water
---
South West Water is the water and wastewater service provider for a population of c. 1.7 million in Cornwall, Devon, and parts of Somerset and Dorset. Since 2016 it has also been providing water services in the Bournemouth Water region to a population of c. 0.5 million
The Brief
Geographical Area
---
As part of South West Waters leakage reduction initiative, Aqualogic have been assisting with SWW's ambition to install new PRVs in their network through the targeting, design and optimisation of new schemes across the region.
Implementation
The first of many new schemes has now completed its final optimisation having been through the process of selection, logging, design, installation and commissioning.
The resulting outcomes evidence the company and customer benefit that is still available in the network through targeted scheme selection, data collection and hydraulic analysis.
This area was identified as having ideal scope for pressure management with large numbers of properties receiving high pressure and a maximum of 8 Bar at the lowest properties.
Following a process that has subsequently been embedded within SWW, Aqualogic logged and analysed pressures throughout the area before identifying a potential location for the new PRV and producing an installation scope for the civils contractor Keir.
Following installation and commissioning of the valve, the process of optimising the PRV and realising the benefits could begin!
The first stage was to install a Pegasus PRV controller.  This allowed remote alterations of the PRV pressure to be made without the requirement and cost of additional visits to site.
In order to minimise any potential customer impact as a result of changing pressures, a controlled optimisation process was followed which allowed plenty of time for customers to adjust to the new pressures and also identify the point at which further reductions should not be made.
Following the final stage of switching to full flow control, the delivered benefits of the scheme could be assessed.
The results are impressive.  As well as the immediate impact of reductions of 9.4 m3hr to the minimum night flow and 235 m3day to the daily demand, a 62% reduction to the expected burst frequency will increase the long term life of the network as well as minimsing any customer issues as a result of bursts and repairs.
Throughout this project, Aqualogic have shown their ability to contribute to all stages of the new PRV process from initial scheme identification, logging and design to installation of the controller, optimisation and analysis of the benefits and are looking forward to working with South West Water as they progress to their PRV installation target!
Pressure and Flow
---
Results
" … the first of many new  schemes has now been designed, installed and commissioned.  The results show the benefit that is still available through targeted hydraulic analysis"
Contact our sales team if you feel that your company and/or customers would benefit from our water saving domestic audits.