The Client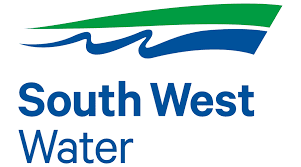 South West Water
---
South West Water is the water and wastewater service provider for a population of c. 1.7 million in Cornwall, Devon, and parts of Somerset and Dorset. Since 2016 it has also been providing water services in the Bournemouth Water region to a population of c. 0.5 million
The Brief
Geographical Area
---
As part of South West Waters leakage reduction initiative Aqualogic were commissioned to optimise South West Waters existing PRV controllers.
Implementation
During July 2021 In Okehampton, Devon, multiple customer contacts were being received.  It was identified that customers were being supplied via the Police Station PRV Controller.
After analysis of the PRV and CP data, it was suggested by Aqualogic that the cause of the issue was a burst that had occurred during May 2021.  This, combined with the increase in seasonal demand, had caused the customers at the CP to experience low pressure.
Following consultation with local operations a plan was formed, agreed and implemented to solve this problem. 
Stage 1 - PRV Outlet increased.  In order to try and overcome the low pressure at the CP, the PRV outlet pressure was increased and a SWW team sent to locate the leak.
Stage 2  - The Regulo controller was replaced by a Pegasus controller to allow for a wider range of pressures to be controlled remotely.  The PRV outlet was further increased to 44 mhd, but the customer issues persisted.  Through review of the pressure data Aqualogic localised the leak to a small leg near the PRV outlet.
Stage 3 - During the repair of the leak, Aqualogic attended site to reduce the PRV pressure to avoid network over pressurisation and potential further burst mains. The PRV controller was then set to flow control to maximise the benefits of the pressure reduction. 
This case study served as an excellent demonstration of the benefits of collaborative working.  The changes made resulted in:
An immediate reduction in the nightline (10m3hr) and the daily demand (100m3d)
A long term benefit due to an 20% decrease in bursts
Police Station, Okehampton Flow & Pressure Data
---
Results
" … the benefits of collaborative working … resulted in a 10m3hr reduction in minimum flow"
Contact our sales team if you feel that your company and/or customers would benefit from our water saving domestic audits.